I spent 4 nights and about 4.5 days in New York, NY, crashing with my dear brother (you know, family day weekend and all). I mostly had intentions of seeing friends, eating and generally wandering the city as I used to. I had a couple items in mind that I wanted to check out, so here are some of the bits I came back with.
I remember reading about Canadian brand Bite Beauty's custom-colour-making
Lip
Lab
a little while ago, and then I saw
Lesa
whipping up a custom blend on
Insta
, and I made a mental note to check it out next time I was going to be in the city. My flight back to Toronto was pushed back substantially, so I had extra time to poke around. I made my way to Prince Street to partake in this experience and had a delightful time creating a custom
lip
colour. I decided to stick to a colour that I would wear more often than not, so a fairly neutral-leaning-ever-so-
slightly-warm shade was born after two rounds of mixing and trying on the blends with my
lip
lab
tech. The options include picking out a formulation (Matte? Sheer? and so forth and so on!), tweaking the colour to your liking, adding a scent via essential oils and deciding what type of lipstick cap you prefer (an odd but interesting choice to make).
My
lip
lab
tech mixed too much of my custom colour, so I wound up with two bullets for the price of one. Custom lipsticks start at $36 each and go up depending on the formula you choose. I walked away with a flesh-toned sheer luminous creme lipstick scented with mango and mint essential oils. If you're never able to find a colour that pleases you, definitely stop by for a bullet or few as unique as your taste.
This jar untouched was so pretty, but I couldn't even slow my roll enough to snap a pic of it before completely messing up the gold leaf of this
lip
balm. I'm so
not
blogger-minded in that regard! Oh well! What I can express is that this balm is reeeeeeally pretty (immaculate packaging, y'all), and is loaded with camellia oil. I recently fell hard for this type of oil after realizing it's the magic ingredient in Shu Uemura's Moisture Velvet range, as well as Shu Uemura's Essence Absolue hair oil. Those products are the only things that hydrate my hair, so I was more than willing to try this balm, and I'm quite pleased with it. There's a square of gold leaf on top of this balm that lends a hint of shimmer when applied to the
lips
, but once it's gone, you're looking at a pretty emollient formula.
Once I saw this pop up on US blogs, I knew I'd make a point of hunting it down. I first asked the PR team for Vaseline if this was going to launch in the Canadian market any time soon, and after I received confirmation that it wouldn't in the foreseeable future, I began plotting. I hit several Duane Reades and didn't spot it, so then I carried on to Walgreens in Times Square, because desperate times call for desperate measures! I found a bunch, bought 3 (2 for friends - my hoarding mentality is more selective than that!) and have enjoyed the hint of tint and floral scent that this formula has. People have their views on petroleum jelly, but I cannot deny the way it keeps
lips
moisturized, even in heinous weather (and I spent three days outside for about 12 hours a day, and I barely reapplied - fantastic!).
Aesop Moroccan Neroli Shaving Duet
Aesop has expanded aggressively in the US market (the brand originally hails from Australia!), with Manhattan proper being its primary focus. They have stores all over the city, all quite interesting and made from recycled or renewable materials, like old copies of The New York Times. When I lived in the city, I was an avid user of the Moroccan Neroli Shaving Serum. It's a lightweight gel texture that offers low-foam slip, allowing a razor to glide through with absolute ease. I admittedly grabbed this duo for my boyfriend to make up for a really foiled vday gift (Sidebar rant: Dear J.Crew, how did you completely mess up the execution of monogramming a scarf? Not one letter was correct!!!). The shave serum is accompanied by a soothing aftershave lotion, which is lightweight, hydrating and quite comforting to the skin thanks to shea butter and olive fruit, and a slew of other beneficial ingredients that Aesop just loves throwing into the mix (witch hazel. orange flower oil aka NEROLI, glycerin, ginger root extract)! You can find the Aesop range at Holt Renfrew Yorkdale if you're not keen on ecomm or heading stateside any time soon.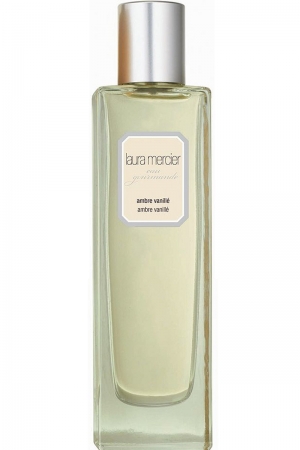 I don't even know what the classification of "Eau Gourmande" is. Is that a thing? Do I just know nothing about fragrance concentrations?! Doubtful, but I need to go on record and say this was a wildcard buy for me. I'm not that into gourmand scents, and I truly haaaaate vanilla fragrances. Anyone who likes to smell like a cupcake is dead to me, and the success of scents like Aquolina Pink Sugar ASTOUND me. Suffice it to say, this scent does not smell that sugary. It's sweet, but it isn't cloying to me personally. The amber element sucked me in. I originally was drawn to the hand cream in this scent, then just started using the hand cream when I wanted to smell this, and well, logic eventually prevailed! YAY!